ILIADA Single Farm Kalamata Olives Pitted are produced from one of the oldest family-owned groves situated in the area of Kalamata in Messinia, Greece. This product embodies the experience of more than 120 years of olive producing history of the Velmachos family. The dedication & know how of 5 generations makes Single Farm a unique and original product, staying true to the tireless commitment and love of Mr. John Velmachos from all the way back in 1900.
The quality of the olives is excellent: 100% authentic Kalamata olives which are hand-picked to avoid bruising and keep "alive" their delicious taste and strong aroma.
ILIADA Single Farm Kalamata Olives Pitted are seedless olives which means that are very practical to eat them, offer efficiency and save time.
This product is highly nutritional, preservative-free and ideal for every recipe.
The olives used are the original PDO olives produced and packed in the area of Kalamata, Greece.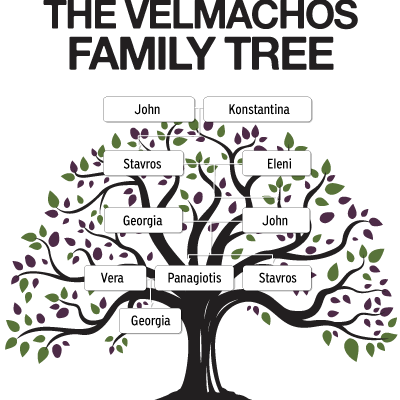 About Kalamata olives:
"Elia Kalamatas PDO" comes from Kalamon variety, which is originated from Kalamata, a city located in the region of Messinia in Peloponnese, Greece. The abbreviation "PDO" means Protected Designation of Origin and Kalamata olives are certified by this term as they are produced, cultivated, harvested and processed under strictly approved and traditional conditions.
Blessed with a mild Mediterranean climate with extensive periods of sunshine, the fruitful land of Kalamata, provides the ideal conditions for this celebrated product.
The authentic Kalamata olives are brown to deep purple, almond-shaped and slightly bitter with a meaty texture.
| | | | | |
| --- | --- | --- | --- | --- |
| Jar | Items/Crt. | Crt./Europallet | Crt./Industrial Pallet | Drained Weight |
| 340g | 12 | 130 | 170 | 160g |